ILG Sports
Transform your team's performance and communication with our dedicated sports platform.
The ILG Elite Sports Platform, for sports teams who want to be at the forefront of performance analysis and communications technology. With unique and innovative features, the ILG Elite Sports Platform app is a secure and easy way for coaches to improve sports performance and communicate with their athletes.
Features
The features available on the ILG Sports platform revolve around team communication and video analysis. These include:
Team Communication
Player's Analysis
Monitor Players
Files Storage
Advanced Match Review
Wellbeing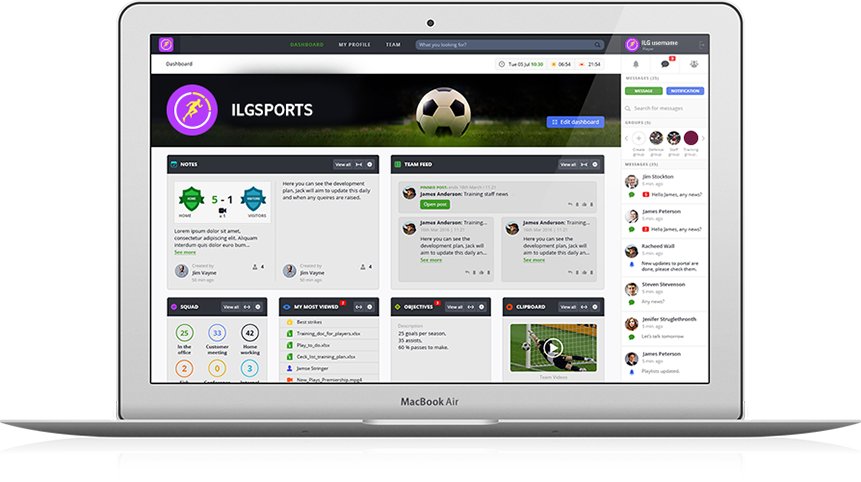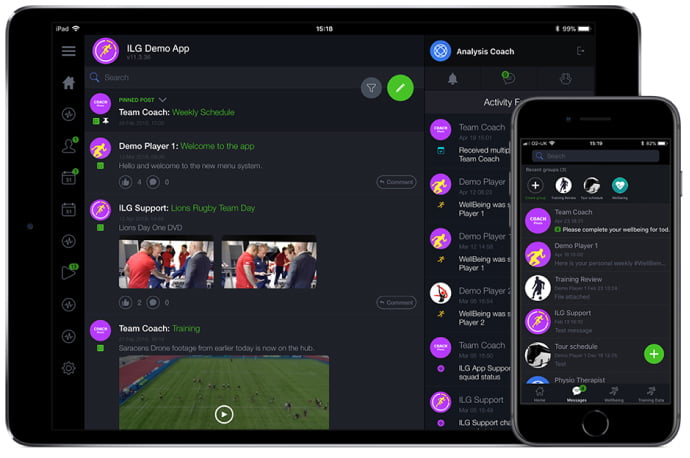 Team Communication
Coaches can send direct messages to players, creating a private conversation within the app, eliminating the use of emails and text messages. You can also create a group message to more than one player. Or, if the message is more of an alert you can send a notification.
Want to know more?
Register your interest using the form below.
Contact Us Today
Get in touch with our team of experts by calling 03332 400800 or use the form on our contact page to leave us a message.